Important Notice About Our Event Schedule

In light of the uncertainty surrounding the Coronavirus in our community, we have decided to postpone the He Got Up! event currently scheduled for March 21, 2020. The event was to be held at the Northwest Community Center located at 3955 WD Judge Dr., Orlando, FL 32808.

This decision is based on recommendations by the Centers for Disease Control and Prevention. The measure is taken in exercising an abundance of caution and concern for the safety and welfare of all of you who make He Got Up! a success each year.

Please Note: The event is not cancelled. We will convene on or before March 31, 2020 to reassess paths forward and expect to announce the reschedule date in the near future.

Thank you for all that you do. You will be in our prayers as we trust God to protect us all.

Pastor Tim Johnson
President
Orlando Serve Foundation
Is your Driver's License Suspended? Are you behind on Court Costs, Fees, or Fines?
Do you need a hand up?

Pre-Registration is now open!

Join us at one of our 5th Annual He Got Up events.

We offer help for those facing the consequences of unpaid, and/or delinquent court costs, fees, and fines.

Come experience compassionate restorative justice. This event is a collaborative effort with our
community partners including the courts, government, individuals, faith community and businesses
in Orange, Osceola and Seminole Counties.

Activities and services will be available for families. Children are welcomed. Free food will be served.

We invite Community Partners and Participants to join us for our 2020 Events!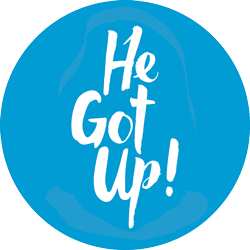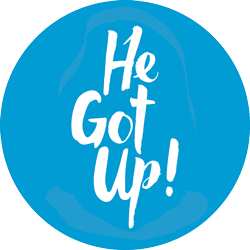 Announcing our 2020 Event Calendar!

Orange County
Saturday 2/29 - Orlando, Dr. Smith Neighborhood Center
Postponed - Orlando, Northwest Community Center
Saturday 8/29 - Apopka, John Bridges Community Center

Stay tuned for our upcoming October event in East Orange County

Osceola County
Saturday 5/16 - Kissimmee, Human Services Center

Seminole County
Saturday 9/12 - Sanford, Harvest Time International

All events are from 10am - 3pm
Watch the impact from our Inaugural Event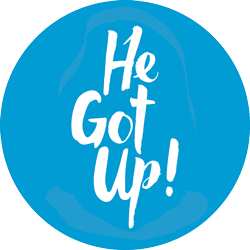 A Celebration of People Lifting People,
Transforming Our City.
A Celebration of People Lifting People, Transforming Our City.

Saturday, July 7, 2018, 10am-4pm at Osceola County Human Services, Kissimmee
Loving, Healing, Restoring, Transforming, Sharing Eternal Hope – Connecting communities and resources to provide systems of care to individuals and families in need in Central Florida.
He Got Up is the inaugural event of an ongoing public/private collaboration to leverage existing resources to assist those in need with
self-sustainability.
---
He Got Up - Central Florida
Orlando Serve Foundation's "He Got Up" event is an ongoing public/private collaboration to leverage existing resources to assist families and individuals in need or homeless with a path to self-sustainability. In 2016 and 2017, over 5,000 volunteers connected with individuals in need with non-profit and government programs and services through an innovative resource fair.
In 2018 and 2019, the collaboration continued as we narrowed our focus throughout the central Florida community. Through our partnerships with many compassionate and generous individuals and corporate, private, civic and religious organizations, our impact reached thousands of individuals in the greater Orange, Osceola and Seminole county area. Many of these individuals are experiencing hope, freedom and opportunity not available to them in many years!
The combined total of recovered court costs, fees and fines (both in payments and community service hours) exceeds $2 million in fees and community service hours served.
As we enter into a new decade and our fifth year of service in 2020, we are expanding into new territory and exploring new opportunities to serve the community.
Latest News
---
The Office of National Drug Control Policy (ONDCP) with the assistance of other Federal agencies have organized a webinar during which the history, vision and...
Orlando Serve Foundation is pleased to announce six He Got Up! events in 2020 throughout Orange, Osceola and Seminole Counties. The event season will start...
Copyright 2020 Orlando Serve Foundation | All Rights Reserved